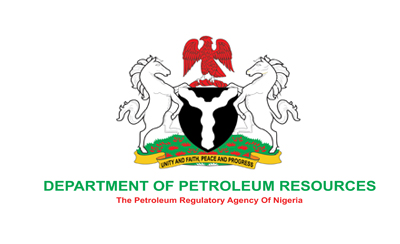 About Department of Petroleum Resources (DPR)
Department of Petroleum (DPR) is a department under the Nigerian Federal Ministry of Petroleum Resources (FMPR), saddled with the responsibility of exploration and importation of Petroleum products. It also oversees the safety and other regulations that relate to the exportation and importation of the products into the country. As part of its activities, the department manages the up and downstream in Nigeria petroleum industry. The Federal Government of Nigeria introduces National Production Monitoring Systems (NIPMS) to monitor the royalty payables and demand notices from all organizations dealing in petroleum in Nigeria. The department is headed by The Director of Petroleum Resources,being the head of the management. Currently (2016), Mr. Mordecai Ladan is the director at DPR. The DPR is responsible to the FMPR. (Official Website)
History
DPR started as Hydrocarbon section under the Ministry of Lagos Affairs, with direct supervision from the Governor-General. In 1970, the name DPR was carved out due to the expansion of activities in the ministry. By the beginning of 1971 the FGN created Nigerian National Oil Corporation (NNOC), to manage commercial operational activities in the petroleum industry. The department became the MPR in 1975. In 1977, the Nigerian National Petroleum Corporation (NNPC) was formed by the decree 33 of 1977 through the merger of MPR and NNOC. It also, led to the creation of Petroleum Inspectorate , the industry regulator. In 1985, the MPR was carved out of NNOC while NNPC remains. In the same year, the PI was moved backed to the MPR.
The Past Question
Department of Petroleum Resources, DPR, computer based aptitude test for 2017 recruitment exercise commences on Monday 24th July. As usual, invited applicants are looking for the DPR past questions and answers as well as searching for the format of the examination.
We have decided to post samples of the past assessment test questions from previously conducted Department of Petroleum Resources recruitment exercise.
Note:
DPR questions can come from various fields of study like quantitative reasoning, physics, engineering, further maths, geology, economics, history, chemistry, current affairs, general knowledge etc. Also, most of the questions posted here were illustrated with diagrams and symbols, so its best to view this page with a computer to get a better understanding of the aptitude test questions.
Additional DPR Information to take note of:
REVISED GENERAL REQUIREMENTS AND GUIDANCE INFORMATION FOR THE ESTABLISHMENT MODULAR REFINERY
List of Private Refineries Licences