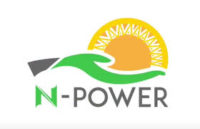 Npower final selection lists 2017-2018 is out to check now!
This is to notify the general public that those who applied for Npower programme 2018, the list of the shortlisted persons is finally out for applicants who were pre-selected and were shortlisted for Npower physical verification exercise that has already been concluded. See more details below.
The 2017-2018 Npower final selection lists are for verified applicants who met up with requirements needed during the verification exercise. Before your name will be on the Npower final selection lists you must partake in the physical verification exercise. The physical verification exercise commenced on the 4th of December 2017 and ended on the 15th, depending on the local Government you were posted. If you were not verified successfully at the point of physical verification venue that means your name will not be on the final list.
The 2017-2018 Npower Pre-selected physical Verification was designed to verify the qualifications of applicants and eliminate any form of impersonation and false declaration during the application. The verification covers the applicant's age, academic qualification, gender, NYSC discharge letter with a completion date, residential address and local government area applied for.
As the 2017-2018 Npower, final selection lists are out, posting of Npower verified successful shortlisted applicants has commenced. Successful verified applicants will be posted to their primary assignment as directed by the Npower scheme team.
How to check 2018 Npower final selection lists
To check Npower final list is very simple, once you have been shortlisted, you need to login via check.npvn.ng/#/preSelectionStatus follow the instruction beneath to successfully log in and create an account with Npower Volunteer Network.
Follow these simple step below:
Login via npvn.npower.gov.ng through Npower Volunteer Network portal.
Enter your dashboard to know if you are among the final selected applicants. (If you are successfully been selected your page will pop up)
Immediately upload and update your personal information including your bank account details.
Finally, the Npower verified logo will come up with a verified status symbol that means you have been successfully verified by Npower scheme team.
 Update:
Click Here
Enter your BVN
N.B: All Npower verified candidates must update information that matches all your respective bank account detail and your name released during the shortlist. This will necessitate your payment when due.
Your posting letter will be given to you at your respective Npower state branch office nearest to you, ensure
You are to go with any proper means of identification when collecting your appointment/posting letter.
You are mandated to report to the heads of various places you have been posted to start your primary assignment as a Npower Volunteer.
Cross check you're posting letter, if you fund any mistake in your name or bank account details please report to the appropriate body for correction.
Good luck!