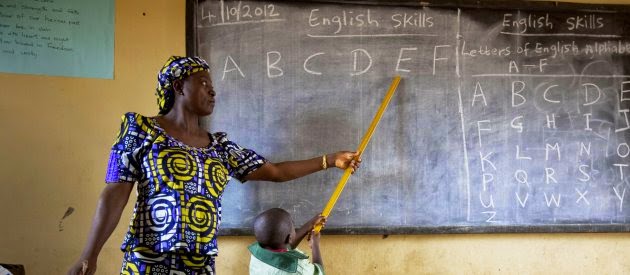 It is a fact that human communication plays an important role in how you develop an intellectual mind and the way knowledge is transferred to the next generation. Learning is a core activity in education by bringing students and teacher together into a community of scholars engaged in active learning and the pursuit of knowledge. Teaching is an exciting adventure in which both the teacher and the students participate. Communication in the teaching process help students attaches concepts to their own lives, as students will apply what they learn in class to the world around them. The Teaching Philosophy includes basic communication approaches; Passion and communication, fairness, critical thinking and humour and fun.
Importance of Communication in Teaching and Learning Process
Good communication is at the heart of best practice in social work. Indeed, social work was one of the first professions to recognize the importance of communications skills and how these skills link to effective practice. It is through our capacity to communicate that we relate and convey our respect and concern for others. Communication skills are also essential to the task of assessment and later decision making, not only for social workers but also for other professionals, particularly those working in the field of health and social care like education.
Instructional communication is the label researchers have given to the formal study of communication between teachers and students. Specifically, instructional communication is the process by which teachers and students stimulate meanings in the minds of each other using verbal and nonverbal messages. This definition is applicable not only in traditional primary, secondary, and higher education contexts (McCroskey, 1968), but also in nontraditional education contexts, such as corporate training and community education programs (Beebe, Mottet, & Roach, 2004).
In emphasizing the role of communication in the teaching and learning process, the instructional communication researchers Hurt, Scott, and McCroskey (1978) noted, "Communication is the crucial link between a knowledgeable teacher and a learning student". Teaching and learning cannot occur without communication. An interesting perspective on the learning process is offered by David Kolb (1984). His model on how students learn from the variety of material and experiences offered by the traditional educational system. This model could easily be used in the design of courses and course material with the learning technologies. The following concepts are used by Kolb:
Concrete experience is learning through emotional experience. Some students learn best from emotional involvement in good examples and through discussion with others. They often have difficulties with generalization in the sense that every learning experience is perceived as unique.

Reflective observation is learning through looking and listening. These students tend to prefer lectures and they are not too fond of discussions with others. This group of students generally profits from a variety of subject area settings and a variety of teachers from different disciplines.

Abstract conceptualization is learning through thinking and analyzing. Students tend to be more interested in "theories" than people and prefer learning situations where theories and systematic analyzing are emphasized.

Active experimentation is learning through experimenting and testing. Students tend to learn best from experimental activities in a small group setting and believe lectures are too passive settings.
Each of Kolb's suggested components in the learning process is necessary to the proper achievement of learning. Each of the four learning styles represents an ability, which a student may possess to a greater or lesser extent. A well-organized study programme should then take into account these aspects when offering students learning opportunities. Students who tend to rely more on reflection and abstract thinking need to have more experience and experimentation opportunities, and vice versa. The Internet-based learning environment should be able to offer these varieties of learning activities.
As a classroom tool, the computer has captured the attention of the education community. This versatile instrument can store, manipulate, and retrieve information, and it has the capability not only of engaging students in instructional activities to increase their learning but of helping them to solve complex problems to enhance their cognitive skills (Jonassen & Reeves, 1996). Generally, three objectives are distinguished for the use of ICT in education (Plomp, Ten Brummelhuis, & Rapmund, 1996): the use of ICT as an object of study, the use of ICT as an aspect of a discipline or profession; and the use of ICT as a medium for teaching and learning. The use of ICT in education as object refers to learning about ICT, which enables students to use ICT in their daily life. The use of ICT as aspect refers to the development of ICT skills for professional or vocational purposes. The use of ICT as medium focuses on the use of ICT for the enhancement of the teaching and learning process (Drent, Meelissen, 2007). It is a fact that teachers are at the centre of curriculum change and they control the teaching and learning process. Therefore, they must be able to prepare young people for the knowledge society in which the competency to use ICT to acquire and process information is very important (Plomp et al.,1996).
In-availability of Communication
Series of communication approaches are applied today on the teaching and learning process, the failure of these approaches and techniques to bring to the understanding of the students what is being thought means no of communication or in-availability of communication. A study to discover the importance of communication in teaching and how communicating with students can help in knowing their styles, thus adopting the teacher to match as many styles of students as possible. Therefore better teaching atmosphere can be applied that serves both the lecturer and his/her students to have smoother teaching and better understanding and performance. Learning technologies (Internet, CD-ROM) offer students, as well as their teachers, new opportunities to construct knowledge that has not before been available in this easy and quick mode. We should keep in mind the fact that even if students probably have more time to spend on their studies than their teachers do, the study period is always limited in hours and weeks according to their study programmes.
One of the most important features of educational multimedia is the interactivity (feedback) between material and user, and hence the stimulation to better learning. Also, the fact that students can contribute in a new way to their own production of learning material creates a new learning paradigm. The use of the internet to learn only could bring about these "I don't want to write and I don't want to read emails since it takes too much time. I rather pick up the phone and talk (for hours) with my course peers. It costs much more and I can only reach one at a time, but I feel the freedom of talking. The written language is so stiff and you have to think about what you want to put down. I posted one mail some weeks ago and no-one has yet answered it". (Student evaluation 1998 – translated from Swedish).
Conclusion
For the majority of students and teachers, the need for face-to-face interaction is overwhelming. A learning environment for academic studies must therefore at some point in the distance course or course material offer this interaction. To have students, as well as teachers, use only text-based communication for academic purposes seems to be very dangerous for the quality outcome of courses in higher education.
REFERENCES
Dina, M. W. and Maher, A. K. (2006). "

The Impact of Communication in Teaching:

A Two-way Communication Approach".

University of Alexandria.

Wigforss, E. "The Role of Communication in Learning Technologies"

Department

of Logopedics, Phoniatrics and Audiology

Lund University,

Sweden