Here are 20 collections of some of the most powerful and emotional Pictures that I have ever seen:
Diego Frazão Torquato, 12 years old Brazilian playing the violin at his teacher's funeral. The teacher had helped him escape poverty and violence through music.
Indian homeless men wait to receive free food distributed outside a mosque ahead of Eid al-Fitr in New Delhi, India.
An Afghan man offers tea to soldiers.
A Buddhist monk shares his meal with a tiger at the Kanchanaburi 'Tiger Temple' in Thailand.
100,000 monks in prayer for a better world.
Starving child in Uganda holding hands with a missionary.
Little boy playing the flute, with an attentive cat.
A Rwandan boy left scarred after being liberated from a death camp.
A Mursi tribe woman discovers Vogue magazine, Ethiopia.
3 weeks old infant with albinism snuggles up to his cousin for a snooze.
A man was playing bamboo music in Tenganan Village, Bali (2010) to entertain a disabled child which is not his son.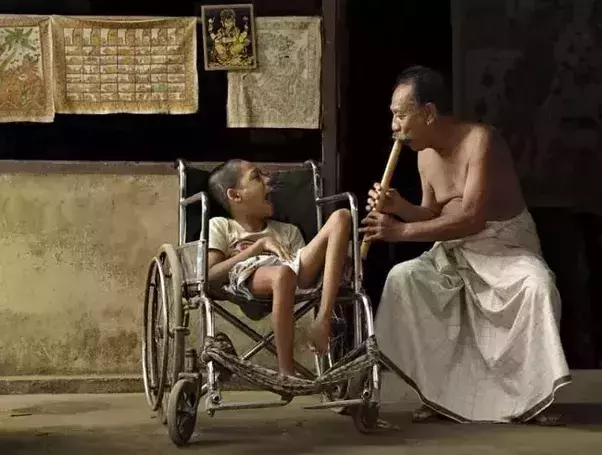 A journalist dashes across a bridge between to rescue a baby during Civil War in 1936.
A homeless man having his food near a railway track.
The vulture is waiting for the malnourished child to die.
A Russian soldier playing with a butterfly
Clara Gantt reunited with her husband's body who went missing during the Korean war 60 years ago.
A baby monkey crying for his dead mother
Victim of Bhopal gas tragedy.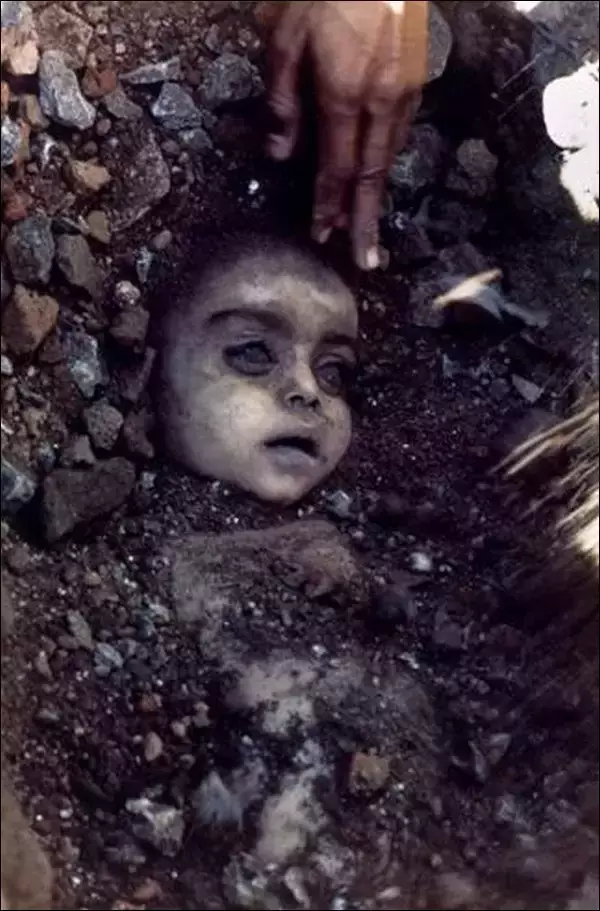 This last one is definitely a tear-jerker. Pictured here is a 2-year-old toddler feeding his handicapped mother.
Be mindful of the suffering that occurs around the world, every minute of every day. I know it may sound cliche or "cheesy" but if you can, try to make someone's life a little easier.
Thanks for reading!