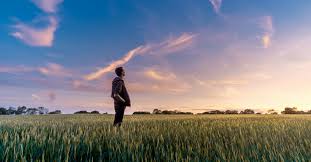 Do you have a dream? I don't basically mean the dream you encounter, immediately you starts sleeping. The one you enjoy like you went on your weekly Netflix Cinema… I totally mean something different. Something you might have been conversant with. Something like when on a 'Choosing My Career' Online Tv Show, and a question is being chipped in. Question like;
"Barrack, where do you see yourself in the next 10-15 years?"

"I'd love to see myself in Massachusetts,  controlling the hottest  Pizza Hut in the whole of Massachusetts."
What Happened Later?
Barrack went to Massachusetts some years later for a job interview, he was biasedly denied the job, because the boss of the firm wants a certain lady to accumulate the vacancy.
Embittered Barracks left the firm. While on his way to board the train, he met Donald, his friend in high school. Both went back to Donald's apartment. He explained everything to Donald. His life. Responsibilities facing him and how he want to change his life and conquer the challenges.
Donald believed his friend. He made an arrangement and acquired a spot in an Amusement Park. He knew that his mission and those who comes to the Park daily were totally different – they came to have fun, but he's there to have their money for his services. He was down to earth. Epitome of humility. He started running out of leisure. He employed few workers. Not before November; Barrack has had more than three Pizza Hut in Massachusetts.
Did He Stop There?
He never believed in complacency. He wants make a change. He has a dream. He has achieved it. But should he have stopped there, after all, this one puts food on his table?
No, Barrack knew the world is never a bed of roses, but war-front. He fought daily. Got connected to a man that owns a basketball stadium. He worked his way and was favored. He got a spot and was authorized to be the only Pizza-man there. One. Two. Three, and Barrack went boom. He appears on many Tv Shows. Runs a program.
Barrack knew he has a dream. He didn't go telling Mom nor Pop. He told himself and worked towards it, thus achieving it. Even on achieving it, he didn't stop, and so you are to follow his footsteps and jump the pothole of complacency. Don't give up. Never think you've got no dreams and most especially, your choice on friends selection determines what might happen to your dream, so… choose wisely.