WARNING: The following post contains images that may be disturbing to some readers.
Dorothy Counts – the first black girl to attend an all-white school in the US, being teased and taunted by her peers at Charlotte's Harry Harding High School, 1957.
Harold Whittles Hearing Sound For The First Time, 1974.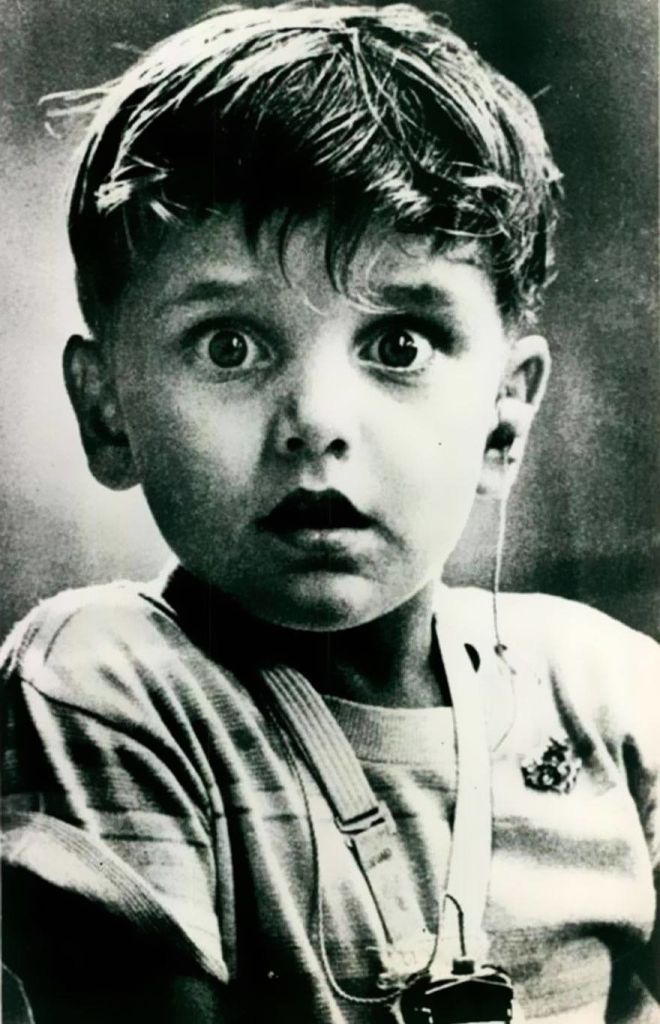 Job hunting in the 1930's.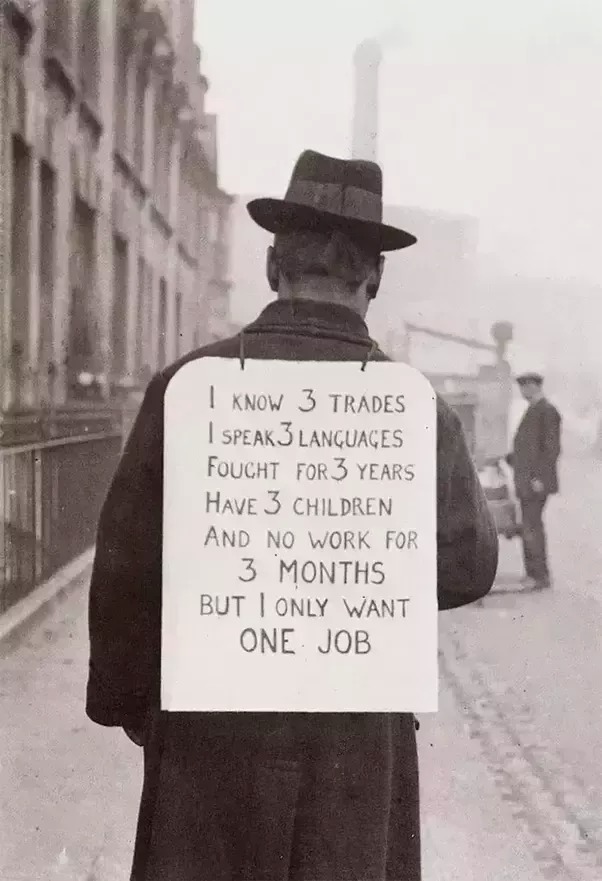 The first Morning After Sweden Changed From Driving On The Left Side To Driving On The Right, 1967.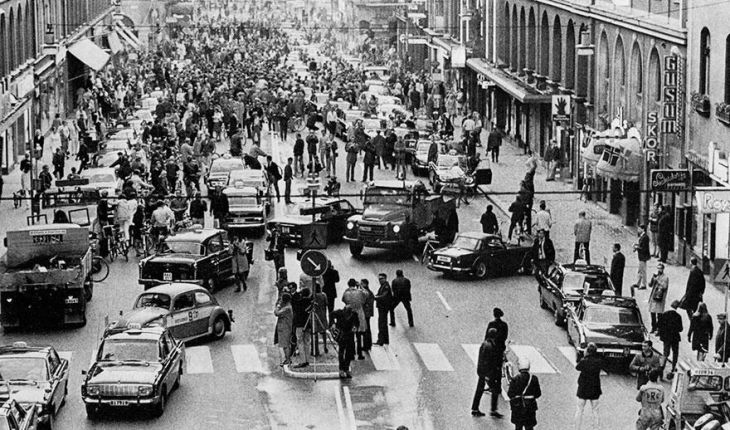 Mafia boss Joe Masseria lays dead on a New York restaurant floor, 1931. Two men walked in, shot him four times in the back and once in the head. He was playing cards and died clutching the Ace of Spades, the death card.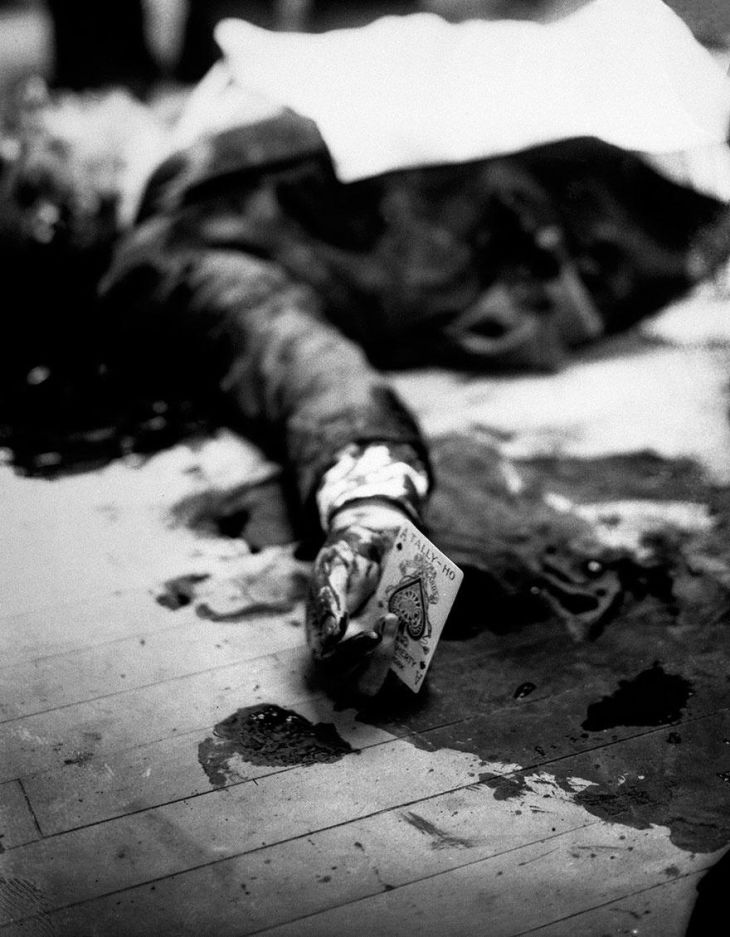 A mother searches for her son among the returning prisoners of war, 1947.
A lone African-American man attends a Klan rally in Jackson, 1950. Police were present and stopped the Klan from burning the cross in the background. Perhaps that's why the young man felt more confident on this day.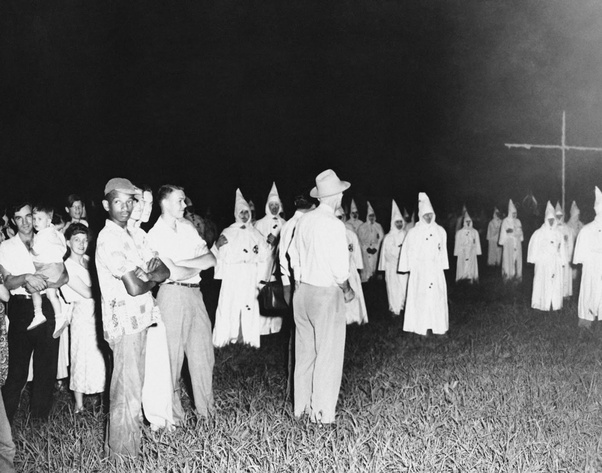 A starving boy and a missionary in Uganda, 1980. This photo was taken by Mike Wells and won World Photo Of The Year in 1980.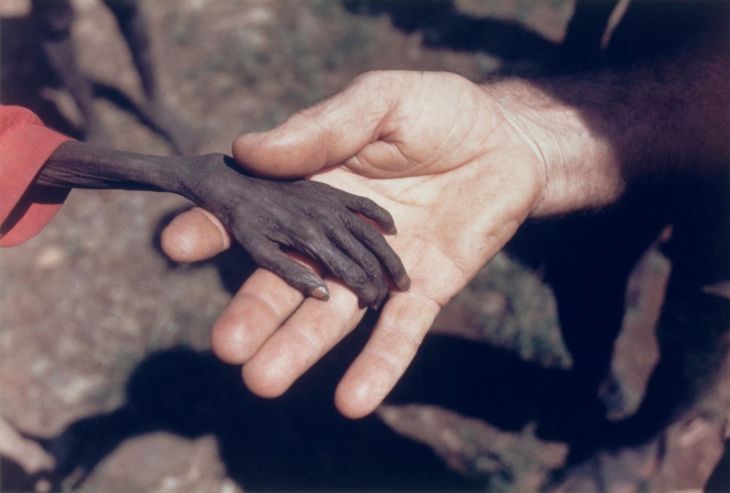 Wells felt indignant that the same publication that sat on his picture for five months without publishing it, while people were dying, entered it into a competition. He was embarrassed to win as he never entered the competition himself, and was against winning prizes with pictures of people starving to death.
Zbigniew Religa, former Minister of Health, after a 23 hour-long (successful) heart transplant. His assistant sleeps in the corner.

Photographer Michael Davies throws hot tea into the Artic air, which freezes before it hits the ground.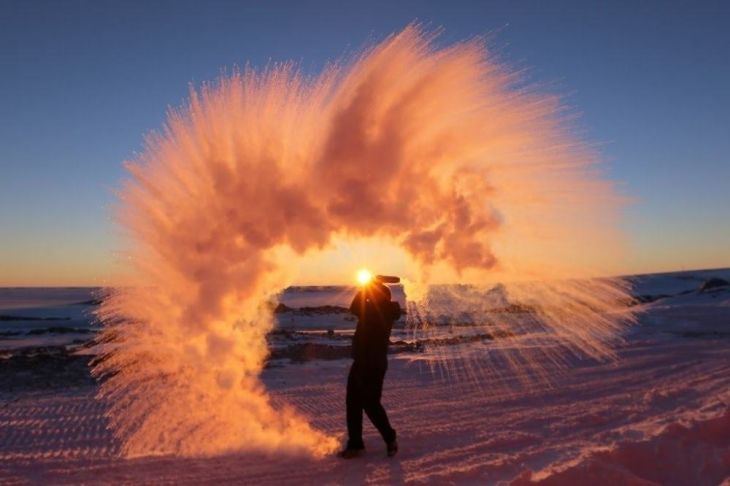 Zanjeer the dog saved thousands of lives during Mumbai serial blasts in March 1993. He detected more than 3000 kgs of explosives, 600 detonators, 249 hand grenades and 6406 rounds of live ammunition. He was buried with full honors in 2000.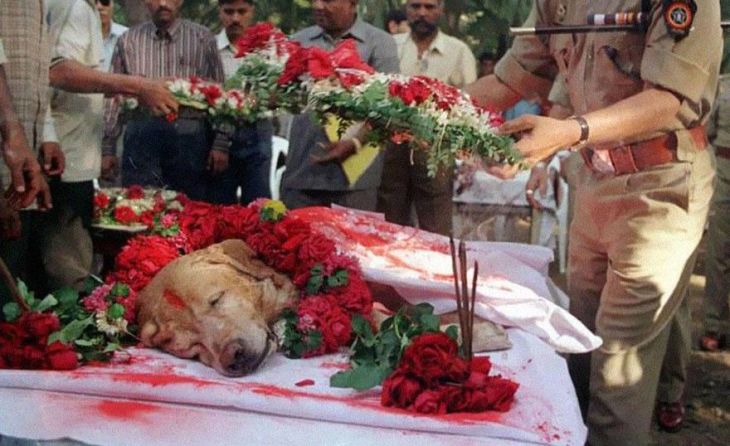 A dog named "Leao" sits for a second consecutive day at the grave of her owner, who died in the disastrous landslides near Rio de Janiero in 2011.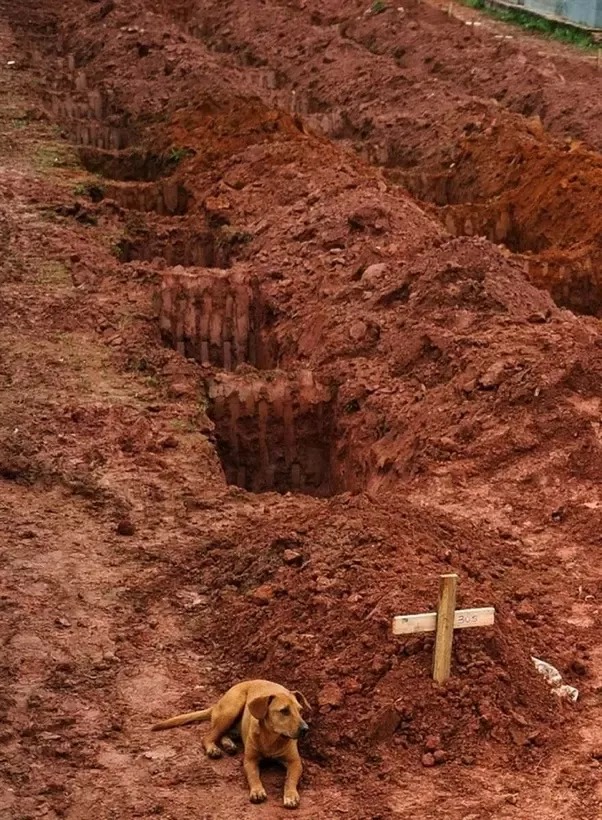 Topsy the circus elephant, electrocuted in 1903 because she killed a circus spectator that burnt her trunk with a lit cigar.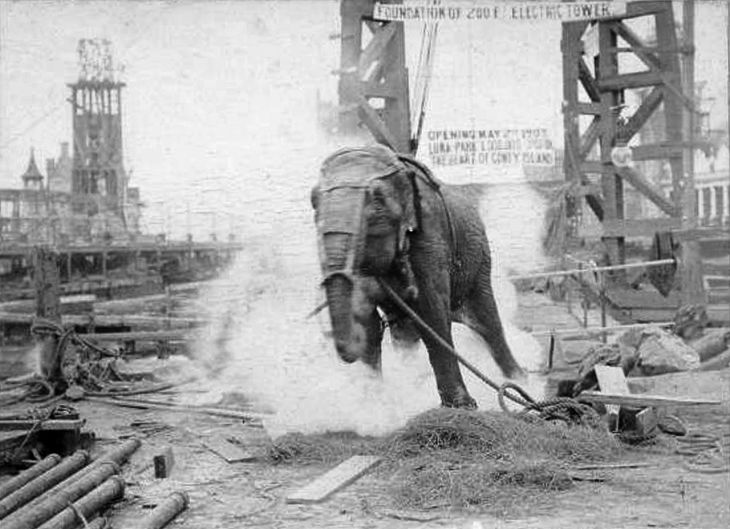 Dr. Robert E. Cornish holding Lazarus IV, a dog he brought back from the dead after having killed him with a nitrogen gas mixture.
The clothes of victims killed during the Rwandan genocide are laid out on benches in the Nyamata Church in Rwanda. 800,000 Rwandans were killed in the space of 100 days.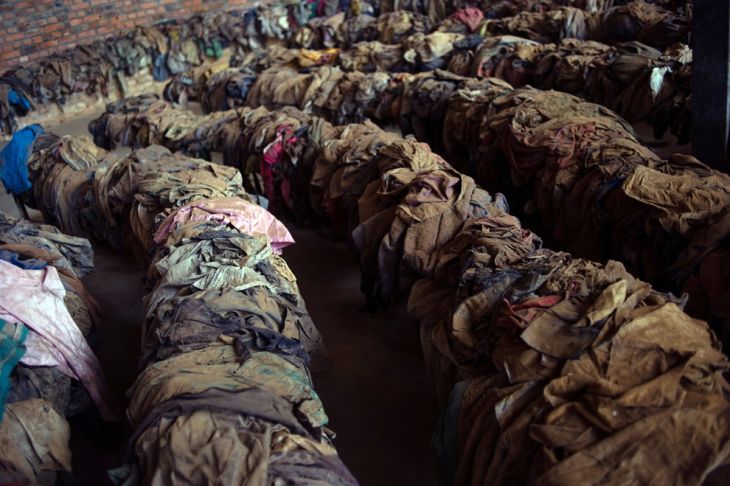 Civil War Veteran Jacob C. Miller photographed around 1913. He lived with an open bullet wound in his forehead for many years with the last pieces of lead dropping out 31 years after he was shot.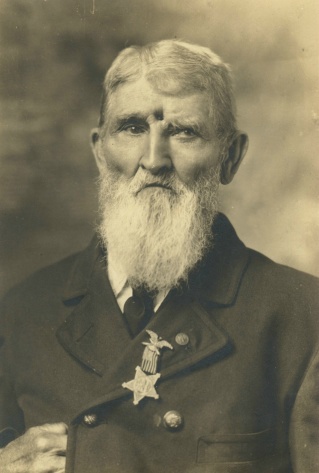 Major Erik Bonde smokes a cigarette after being shot twice in Congo, 1961.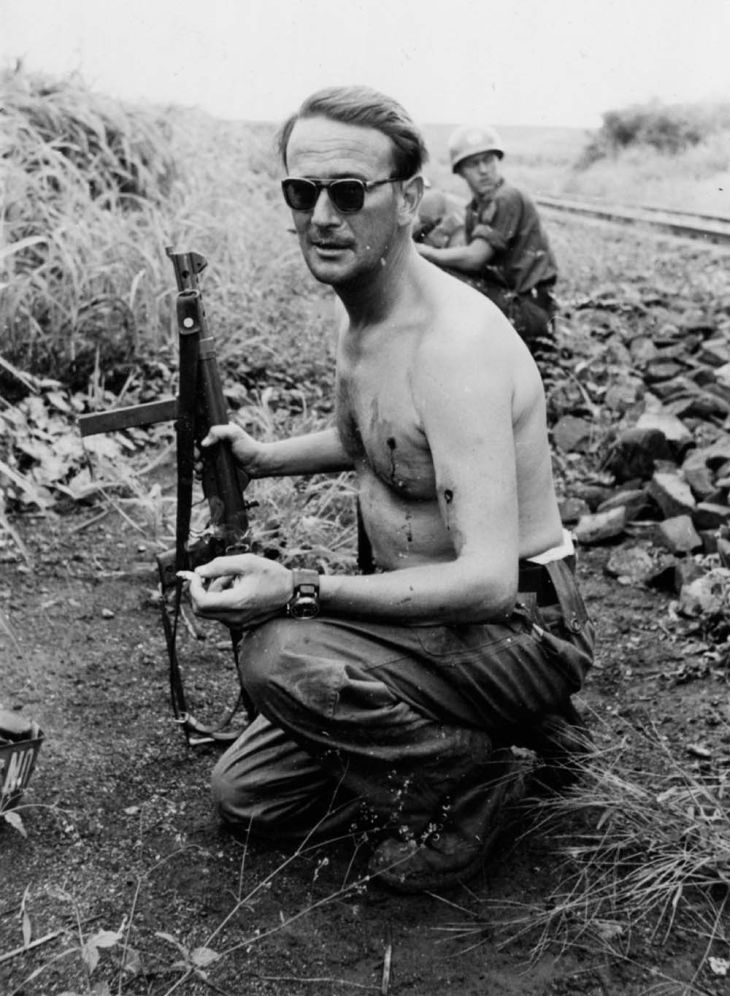 Mike, the headless chicken who lived for 18 months before suffocating to death.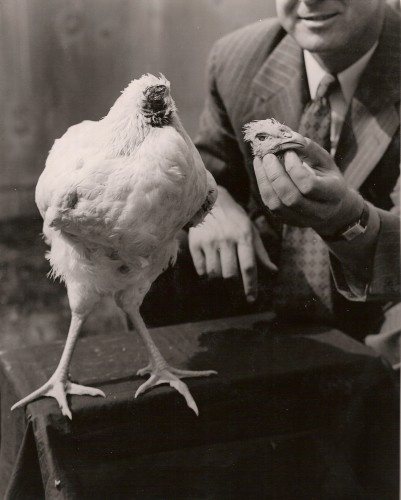 Quagga mare at London Zoo 1870, the only specimen photographed alive before becoming extinct. The last quagga died in captivity in 1883.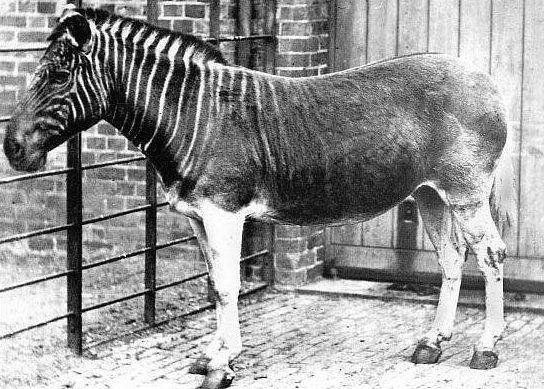 To be continued…